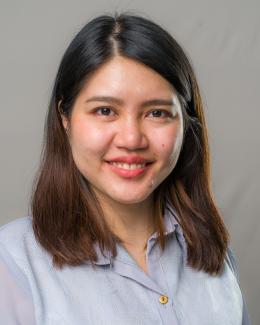 Biography
Miss Aticha is Thai.
In 2014, she received a  bachelor's degree in information studies from Chiang Mai University.
She enjoys gardening, birding, and playing the guitar in her leisure moments.
Aticha has four years of experience working with children as a teacher in a Thai private school. She has also worked at a university and a bookstore.
Aticha is a determined person who wishes to encourage as many teachers, students, and parents as possible to use the CMIS library.
In 2021, she will begin working as a library assistant at CMIS.
Education
BA Information Studies - Chiang Mai University, Chiang Mai, Thailand